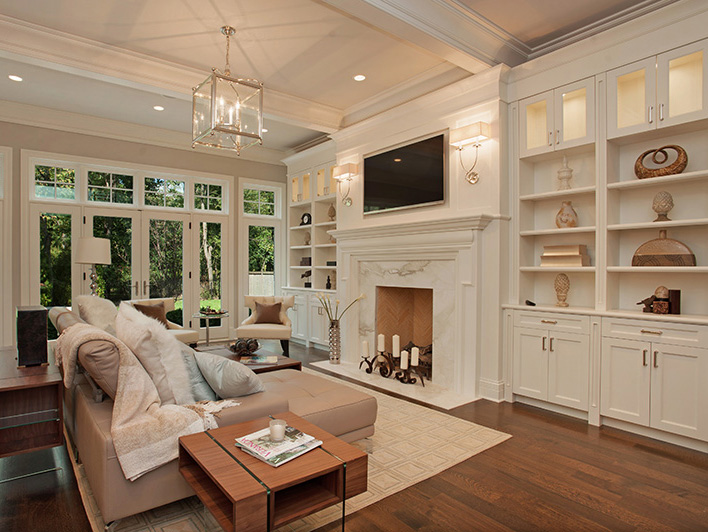 Your home is a place of comfort, a place for entertaining, and a creative palette that reflects your personality, values and style. When you walk through the front door at the end of a long day or welcome in that favorite guest for a long-awaited visit, you want to stand and pause for a moment, in awe of this space which you get to call your own. At Liberty USA Painting, we understand what a valuable investment your home is to you, and that is why we specialize in transforming its interior into the vision of luxurious color that, up until now, you have only imagined.
Interior Painter
Our professional painters will come alongside you throughout every step of this journey of transformation, helping you to plan the right color scheme and to prep your home so that all necessary surfaces are exposed and all existing furniture and flooring is protected. As a first-class painting company, we use proven products, precise techniques, and devote expert attention to every detail, all to make your home even more of a showpiece. We will give your home the respect that it deserves and provide a high level of dedicated customer service along with a paint job that will exceed your expectations and leave you loving your residential property more than ever before!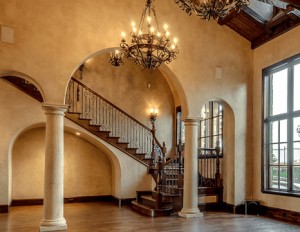 With extensive painting experience in all types of residential homes, our painters possess the necessary skills for proper surface preparation and understand the broad range of paint and coating varieties. Our extensive knowledge and professional application techniques make our Dallas area company the company of choice for your upcoming project.
DFW Painting Company
Our interior procedures are given a great amount of forethought and are carried out in the same routine for every home in which we have the pleasuring of working. The procedures are completed in this order:
Preparation – We will protect flooring with plastic, move furniture, cover applicable light fixtures, and remove switch plates and outlet covers.
Blinds and/or Curtains – We can remove blinds and/or curtains, however, we will not be responsible for damages incurred during the removal or re-installation process.
General Repairs – We will complete the repairs listed on your estimate sheet.
Paint Application – We will begin the painting process and devote careful attention to an even, seamless coat. Final touch ups will be completed at the end of the project.
Clean Up – We will thoroughly clean up your home after our work is complete and all debris will be disposed of in a careful manner.
From start to finish, Liberty USA Painting has our customer in mind and seeks to do our part in recreating a house that makes a warm and well-loved home. A place to share memories with all of your favorite people for many years to come, and a place where others always feel relaxed and welcomed. Give us a call today to learn more about how to get the process started, and, together, we'll add new flavor and elegance to your home!
BEFORE: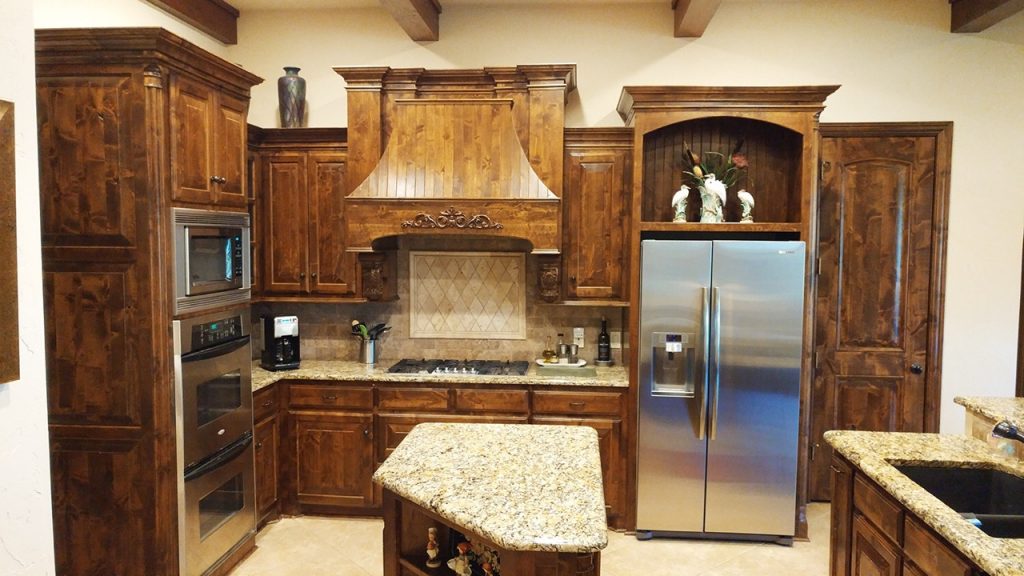 AFTER: