If you want to update the look of your rooms, you can do so with various interior paint colors. Select a neutral color for the majority of your walls and then use bold hues on specific areas to create focal points in one or more rooms.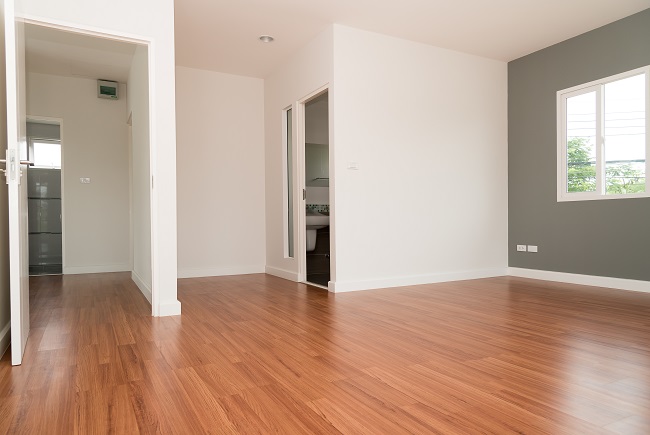 Paint Your Ceiling
To add a wow factor to a room, paint the ceiling an unexpected color such as royal blue or deep red. These colors will look fabulous in a master bedroom or formal dining room. Also, painting the ceiling of an entertainment space works well to create a unique appearance. Choose a dark purple or even a vibrant shade of green. If you have a play space, your children will love the ceiling painted a bright color such as yellow or orange.
Create an Accent Wall
Add a bold color of paint to one wall to create a dramatic accent in any room. Accent walls look trendy in a formal living room, an eat-in kitchen, or a bathroom. Select a beautiful color that coordinates well with the furnishings in the room for the best result. Since the hue will only appear on one wall, you should select a bold color that will bring out the rest of the colors in your decor.
Highlight Any Posts
If you have posts anywhere in your home that provide needed support, sometimes they look just plain awkward. Instead of ignoring them or spending loads of money to have them removed and new support beams installed, embrace those posts as excellent decorative pieces. Paint the columns in a color that will catch everyone's attention. Add texture or a faux finish for the best-looking outcome.
Paint Your Bulkheads
For rooms with a bulkhead, getting the space looking trendy can sometimes become a challenge. However, with such a feature, you have the opportunity to add an appearance of depth to the room. Consider painting the underside of the bulkhead the same color as your ceiling. Then paint the remaining portions the same color as your walls. This technique works exceptionally well with a prominent color on the walls and a more sedate color on the ceiling.
Using paint to create distinctive and elegant looks in your home is a cost-effective and quick method to update the appearance of your rooms. For more information about getting your house painted, please contact us today.