It's that time of year again. You're looking to be outdoors, entertain friends and make the most of your backyard experience. But your deck and surrounding fence don't feel welcoming anymore. The luster has faded, it's rough on bare feet, and you notice discoloration. Consider giving your outdoor space a face lift this summer with a fresh stain!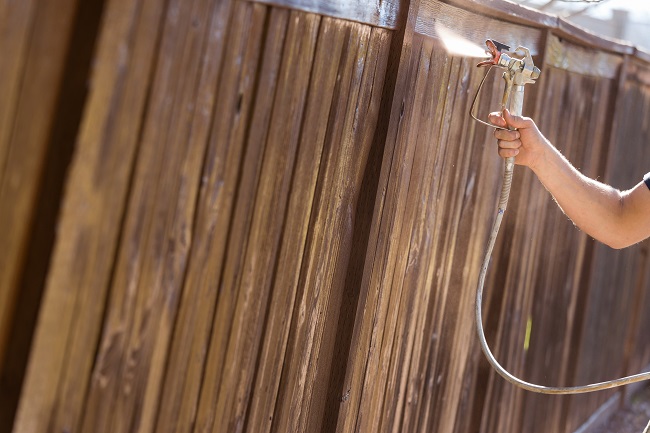 Every creation begins with a clean surface.
The first step to a revitalized deck and fence is washing. It's essential to remove any debris, insects or mildew before sealing and staining. A thorough pressure wash can also provide a better look at the integrity of your wood. After proper cleaning, you'll be able to identify any areas that may need replacement. A clean surface will also allow you to determine if any nails are loose or open holes are present.
The right sealant will protect your investment.
Fencing and decking can be costly to build and even more expensive to continually replace. Don't just clean or paint the wood. Using a sealant to best waterproof your wood will add years of life to the deck and fence. Protect your investment by sealing your wood and protecting it from the elements.
Stain, the beautiful final touch.
Once properly cleaned and sealed, your deck and fence are ready for stain. Choosing the right color stain is important as it will contribute to the mood of your outdoor space. Consider finding the right tone to compliment your home exterior or landscaping features. Once you decide, applying the right stain can be the final touch to beautifying your deck and fence.
There's good news when it comes to a deck and fence project. You're not alone and don't have to tackle it yourself. Every deck and fence layout is unique. We can help see you through every phase of the process to give your outdoor space the facelift it needs and create the backyard experience you love. Contact us today and let our experts do all the hard work so you can enjoy your summer outdoors.