If standard paint for your walls feels uninspiring, and you're not a fan of wallpaper, adding faux finishes is a perfect option for updating the look of your rooms. A faux finish is merely a technique that makes paint resemble some other material by simulating textures and surfaces.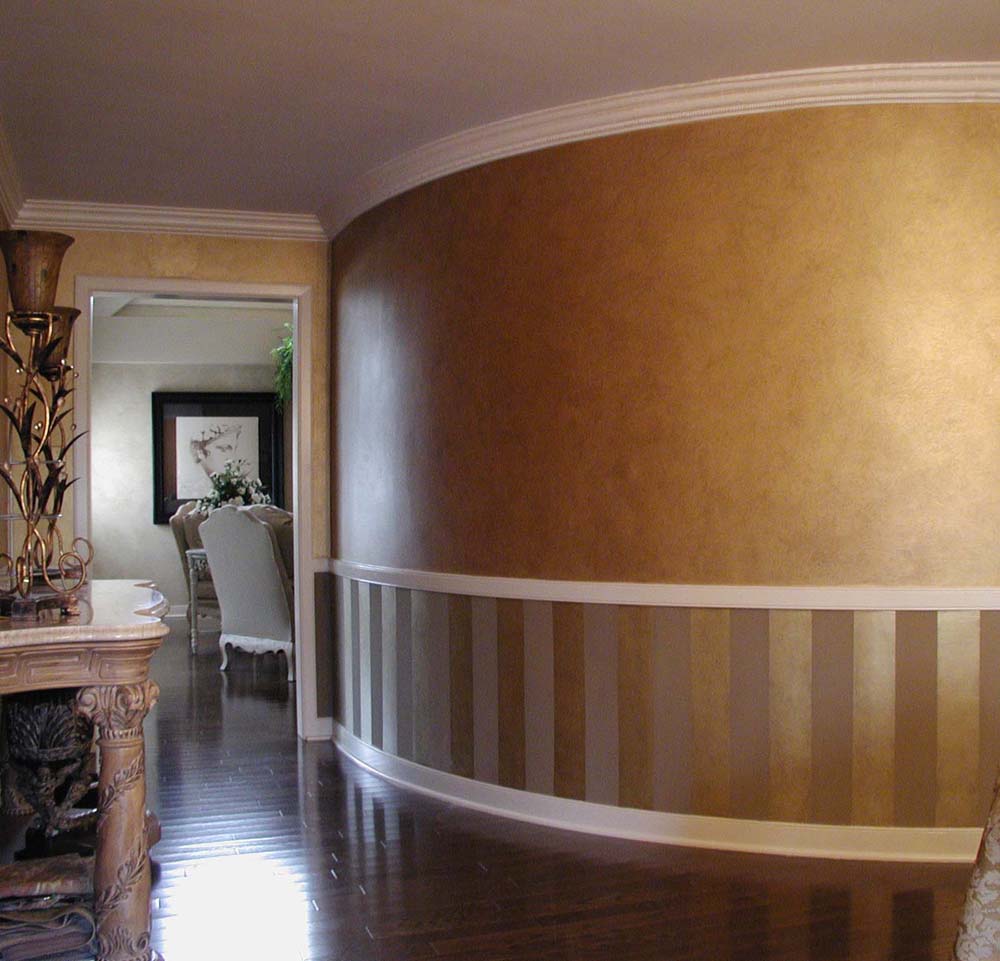 You can put a faux finish on all of your walls or use it to create gorgeous accent walls in your rooms. With elegant, handcrafted, translucent paint finishes you can add warmth and depth to any space for a fabulous appearance that you and your family will admire for years to come.
In a bathroom, if you want the look of marble, instead of committing to a costly remodel, try a faux marble finish on your walls. In your family room, you can get a faux finish that resembles stone done around your fireplace. Continue the finish all the way up to the ceiling for a dramatic look. In your home office, use a faux finish to make the walls look like wood or even leather. In your master bedroom, behind your bed, create a headboard feature with soft strands of color that resemble fabric that is the width of your mattress and runs from the floor up to the ceiling. You can even use a faux finish to create the look of exposed brick on a wall in your kitchen or use white, gray, and black paint to create the look of concrete.
You'll be amazed at how many beautiful faux finish options exist. You can achieve almost any look that you want in your home for a fraction of what it would cost to attain the actual high-end materials. You and your family will fall in love with the distinctive looking and personalized results that a faux finish can provide.
For more information about faux finishes, please contact us today. We offer premium quality interior and exterior painting services to customers that are cost-effective and professionally completed to your satisfaction.